Vienna Military Divorce Attorney
Assisting Military Members Through The Divorce Process in Virginia
It is important to remember that divorce is one of the most stressful and emotionally draining experiences a person can go through. For those who serve our country, the stress and pressure of divorce may be compounded by concerns about financial instability, long-term separation from family, and other issues. At Sandground, West, Silek, Raminpour & Wright, PLC, we understand the unique challenges that military members and their spouses may face during divorce. We are dedicated to providing compassionate and zealous representation to all our clients, no matter their circumstances.
---
Call Sandground, West, Silek, Raminpour & Wright, PLC today at (703) 810-3791 or contact us online to schedule a consultation with our military divorce lawyer in Vienna.
---
Military Divorce Requirements in Virginia
Before delving into the differences between a military divorce and a regular divorce, it's crucial to understand the specific requirements pertaining to military divorces in Virginia. In Virginia, as in most states, certain prerequisites must be met to initiate a military divorce. Here are some essential points to consider:
Residency Requirements: To file for divorce in Virginia, one of the parties involved, whether it's the service member or the spouse, must be a resident of the state. If the active-duty military member is stationed in Virginia, they can file for divorce in the county where they are stationed. However, if neither spouse is a resident, the divorce can be filed in the last place where the couple lived together as husband and wife.
The Servicemembers Civil Relief Act (SCRA): The Servicemembers Civil Relief Act (SCRA) delivers certain legal protections to active-duty military members, making it essential to understand its implications in a military divorce. Under the SCRA, a service member can request a stay or delay of legal proceedings if their military duties significantly impact their ability to participate in the divorce process. This means that military service can sometimes slow down divorce proceedings.
Division of Military Benefits: Dividing military retirement benefits can be a complex issue in a military divorce. The Uniformed Services Former Spouses' Protection Act (USFSPA) authorizes state courts to treat military retirement pay as marital property, subject to division in a divorce. The court may consider elements such as the length of the marriage overlapping with the military service and the number of years the military member served during the marriage.
Child Custody and Support: Child custody and support matters in military divorces are governed by the same laws that apply to civilians. However, military service can introduce additional challenges, such as frequent relocations and deployments.
What is the Difference Between a Military Divorce and a Regular Divorce?
At its core, a military divorce follows the same legal procedures as a civilian divorce. Both involve the dissolution of a marriage, the division of assets and debts, child custody and support arrangements and spousal support/alimony when applicable. However, several key distinctions make military divorces more complex and require specialized legal assistance.
SCRA Protections: As previously mentioned, the Servicemembers Civil Relief Act can significantly impact the timing of a military divorce. While it provides important protections for active-duty service members, it can also extend the divorce process.
Division of Military Pensions: The division of military retirement benefits under the USFSPA can be a contentious issue. The complexities arise from military pensions being subject to unique rules and calculations.
Relocations and Deployments: Frequent relocations and deployments are a fact of life for many military families. These can create challenges regarding child custody, visitation arrangements, and spousal support when the civilian spouse depends on the military member's income.
Unique Considerations for Military Children: Military children often face unique challenges, including the stress of relocations, school changes, and long separations from their active-duty parents.

"I highly recommend this place to anyone in search for an attorney."

The folks at Sandground, West, Silek & Raminpour are friendly as one can be AND very knowledgeable at what they do. I highly recommend this place to anyone in search for an attorney. 10/10 stars.
Contact Our Vienna Military Divorce Lawyer Today
At Sandground, West, Silek, Raminpour & Wright, PLC, we understand the complexities and challenges military families face during the divorce process. Our Vienna military divorce attorney is committed to helping military service members and their spouses achieve a fair and just resolution to their divorce. We will tirelessly protect your rights, address the unique challenges of military divorce, and ensure a smooth transition to the next chapter of your life. Reach out to us to explore your options and secure a brighter future.
---
Contact Sandground, West, Silek, Raminpour & Wright, PLC today to get started with our Vienna military divorce attorney.
---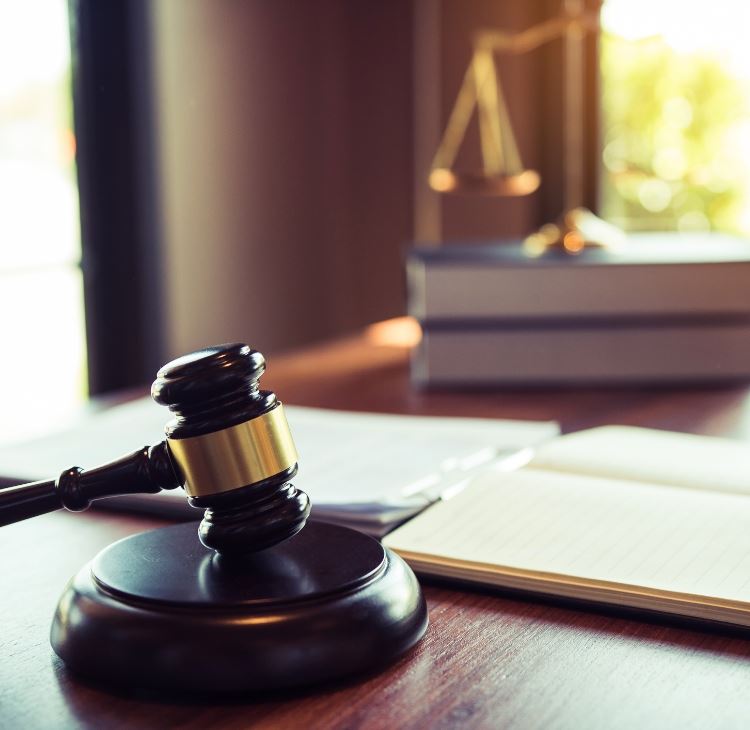 What Sets Our Lawyers Apart?
Personalized Strategies & Results

Aggressive & Compassionate Representation

Decades of Combined Experience

Representation in a Variety of Areas