Vienna Criminal Defense & Traffic Lawyers
Serving You in Criminal Courts in Virginia
Our firm is prepared to handle all traffic and criminal matters, from basic misdemeanors to significant felonies, which can lead to incarceration, hefty fines, long probations, and other court-ordered sanctions.
Our criminal defense philosophy can be illustrated by a quote from John Adams, our second President and founding father.
"The part I took in defense of [the British soldiers in the Boston Massacre]. . .was . . .one of the most gallant, generous, manly, and disinterested actions of my whole life, and one of the best pieces of service I ever rendered my Country. . . As the Evidence was, the jury's verdict [of not guilty] was exactly right."
Did you know John Adams defended the soldiers who allegedly murdered five innocent Americans? And did you know that a jury acquitted each and every soldier? If you said no, this is because you've only heard one side of the story.
At Sandground, West, Silek, Raminpour & Wright, we believe that no matter what the accuser, police, or prosecutor alleges, there is always another side of the story. We ensure your voice is heard, that your rights are vigorously upheld, and that we pursue the best possible outcome, whether you are charged with severe or petty crimes. We strongly advocate for you from start to finish.
If conviction appears unavoidable, we will be honest with you and strive to work with the Judge or prosecutor to impose the least restrictive sentence possible.
Why You Need a Vienna Criminal Defense Attorney
Facing criminal charges can be an exceptionally daunting experience, regardless of whether you are grappling over an inadvertent law violation or confronting an unjust accusation.
When the stakes are as high as your freedom and future, it's not advisable to go down the path of self-representation in court. Leveraging our decades of experience representing clients both inside the court at trial and outside the court in negotiations, Sandground, West, Silek, Raminpour & Wright has the know-how to help you navigate the complexities of the criminal justice system adeptly.
As your advocates, we can identify and capitalize on any flaws or weaknesses in the prosecution's argument and investigate any misconduct by law enforcement to safeguard your constitutional rights.
Having a dependable legal representative is critical when facing potential criminal prosecution and the possible loss of your rights. A competent attorney will defend your legal rights and ensure that due process occurs.
Call today for a confidential consultation: (703) 810-3791.

"I highly recommend this place to anyone in search for an attorney."

The folks at Sandground, West, Silek & Raminpour are friendly as one can be AND very knowledgeable at what they do. I highly recommend this place to anyone in search for an attorney. 10/10 stars.
Our Criminal Defense Services
We handle all types of misdemeanors and felonies, including:
Drug Crimes

Possession
Distribution
Prescription Fraud
Drug Paraphernalia

Serious Traffic Crimes

Hit and Run
Reckless Driving
Speeding
Driving on a Suspended or Revoked License

Domestic Violence

Domestic Assault & Battery
Stalking
Child Abuse & Neglect
Violations of Protective Orders
DCFC investigations

Theft Crimes

Shoplifting
Petit Larceny
Grand Larceny
Embezzlement
Credit Card Fraud
Identity Theft
Robbery
Burglary

Weapons Charges
We also handle other criminal charges, from disorderly conduct to trespassing, passing bad checks, assault and battery, and more.
We bring extensive knowledge of Virginia's criminal laws and procedures, proven trial experience, and skills to your case.
Fight Back with Our Help
Not only can convictions of crimes lead to criminal penalties, but they can also have other significant adverse consequences. These collateral impacts can include loss of your professional license, loss of your job or career, reputational harm, family distress, financial harm, and emotional duress.
All of this can be overwhelming, especially without an advocate on your side whose sole purpose is to help you understand your situation, make informed decisions, and reach the best possible outcome based on the facts of your case.
You will benefit from our passion for serving, dedication to unwavering support, and extensive experience.
We can help at all stages of the criminal process, when questioned by law enforcement, through arrests and formal charges, and at every court appearance. Put an advocate in your corner that you can rely on for honest and straightforward counsel and a commitment to your future.
Discuss your case directly with a Vienna criminal defense lawyer by contacting us via email or by phone at (703) 810-3791.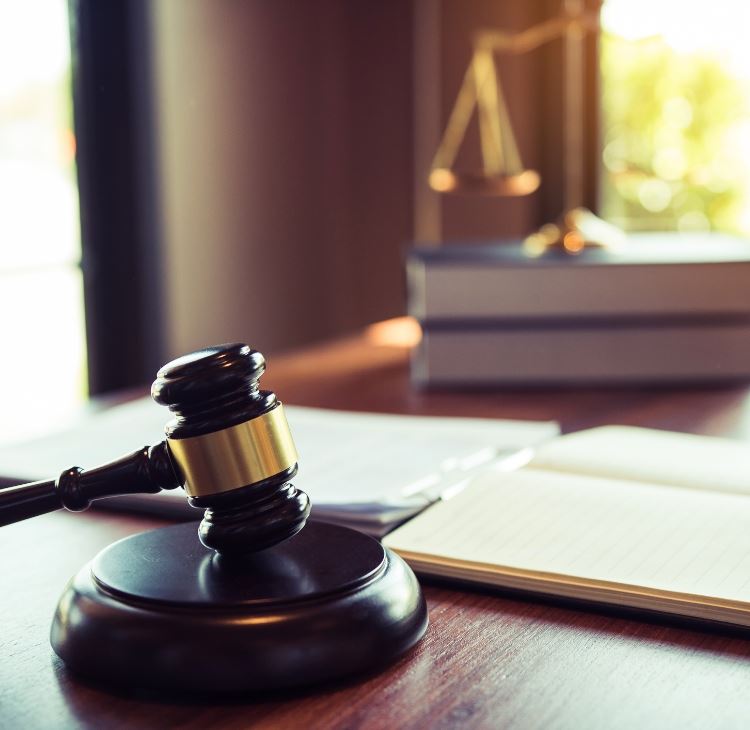 What Sets Our Lawyers Apart?
Personalized Strategies & Results

Aggressive & Compassionate Representation

Decades of Combined Experience

Representation in a Variety of Areas