Vienna Family Law Attorneys
Family law is one of the most challenging areas for individuals to be involved in. This practice area concerns your most personal and private relationships, financial resources, property, and assets. How they are resolved can profoundly impact your life, future, and ability to move forward.
Because of their sensitive nature and how deeply they can affect you, resolving any family law matter calls for the guidance and advocacy of an attorney you trust. At Sandground, West, Silek, Raminpour & Wright, PLC, we understand the difficulties you face in family law matters, from stress over your parental rights and how your relationship with your children will be affected to financial issues involving the support you will need or be required to provide to children and ex-spouses.
In such issues, it's not just about having a family law attorney handle legal documentation; it's about having a champion in your corner. Our legal team understands that and is ready to guide you through every stage of the legal process, clarifying each step and assisting you in making tough decisions that will shape your family's future.
With a wealth of experience backing us, our family law team is well-equipped to safeguard your rights and effectively advocate for your best interests throughout all phases of the legal process.
Arrange for a virtual consultation with a Vienna family lawyer by calling Sandground, West, Silek, Raminpour & Wright at (703) 810-3791 or sending us a message via email.
Our Family Law Practice
Our team handles a wide range of family law issues, including the following:
Divorce. We can help you with the simple to the complex, including uncontested and contested divorces.
High Asset/High Net Worth Divorce. These cases commonly present complexities ranging from multiple and diverse assets to family-owned businesses, professional practices, retirement accounts, overseas accounts, stock portfolios, stock options, expensive vehicles, boats, and other investments subject to marital property division in Virginia divorce.
Military Divorce. Military couples are subject to federal laws that can impact divorce that civilian couples do not face.
Same-Sex Divorce. Divorce for LGBTQ couples can include complexities over marital property division and child custody issues, depending on the circumstances of the case.
Child Custody. This issue can also be a significant source of conflict in a pending divorce or in the years following when major circumstances change for parents or children.
Child Support. We can help you seek a fair and just support order, modify an existing order, or enforce an order that has been violated.
Alimony. We represent spouses seeking and contesting this financial support in a divorce or needing to modify, enforce, or terminate it in post-divorce situations.
Domestic Violence. We seek protection for those who have suffered abuse and defend individuals wrongfully accused of such abuse.
Protective Orders. We can help you seek or contest a Protective Order relating to domestic violence.
DSS/CPS investigations. We can help you in cases where you have been accused of child neglect or abuse that can lead to losing your child(ren).

"I highly recommend this place to anyone in search for an attorney."

The folks at Sandground, West, Silek & Raminpour are friendly as one can be AND very knowledgeable at what they do. I highly recommend this place to anyone in search for an attorney. 10/10 stars.
Why You Need a Family Lawyer in Fairfax County, VA
Family issues can be particularly stressful and strain relationships. Our team can help you navigate these complex situations and provide the support you need at this critical time. Our experience and in-depth understanding of the legal landscape can be instrumental in guiding you through the process.
Hiring a competent family lawyer can make a significant difference if you face a divorce or other contested matter. The right attorney can help prevent the situation from escalating into damaging litigation.
We are trained to negotiate with the other party to help you reach a reasonable settlement that will benefit you and your children. However, we can also apply our extensive trial experience to protect your rights when seeking a fair result in court.
No matter how complex or challenging your family law matter may seem, putting our proven legal ability and dedication to client support on your side can play a vital role in the outcome.
Reach out to our firm at (703) 810-3791 for the help you need today.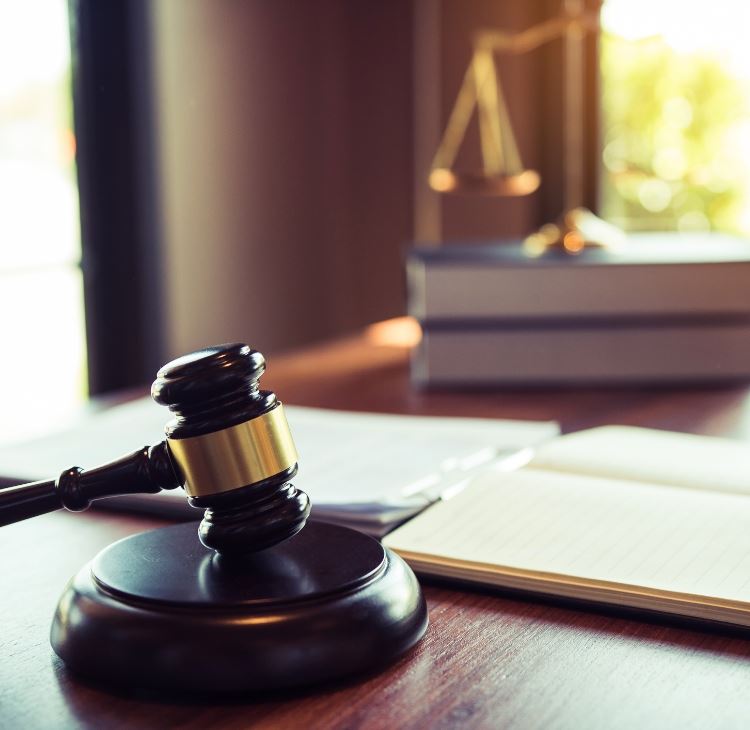 What Sets Our Lawyers Apart?
Personalized Strategies & Results

Aggressive & Compassionate Representation

Decades of Combined Experience

Representation in a Variety of Areas